---
Please join us in praying for our fellow Floridians who have been deeply impacted by Hurricane Michael.
Due to the impact of the hurricane and the statewide government shutdowns, we will be unable to operate the carnival rides and carnival games on Thursday night October 11th. The inspectors are not permitted by the State of Florida to inspect the rides and issue approval until Friday morning.
All other areas of the festival will be open on Thursday night starting at 5:00pm, including:
Flea market
Beer tent
Food tent
Live entertainment
OLL kids games
Carnival rides and carnival games are scheduled to open at 3:00pm on Friday. Plan on a weekend full of fun! Please refer to our flyer for hours of operation.
We appreciate your understanding during this time of crisis for our fellow Floridians
Each year, volunteers from our parish and school come together to put up the "big tent" and fill our campus with rides, games, music, laughter, and fun! Dozens of rides cater to children of all ages with a special section of "kiddie rides" for the little ones. Festival attendees can win prizes at a variety of games or through the raffle, which this year offers a $3,000 grand prize! Our flea market has something for everyone, including furniture and clothing at bargain prices.
FREE ADMISSION and FREE PARKING ALL WEEKEND LONG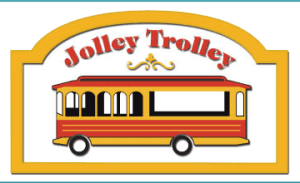 Free admission. Admission to the festival is free.
Ride tickets are available in advance or at the festival.
Free Parking. Parking is free on the festival grounds.
Free Jolley Trolley Shuttle Service.
Friday running from 4:30 PM to 11:30 PM from our Lady of Lourdes fall festival grounds to Dunedin high school parking lot.
Saturday running from 4:30 PM to 11:30 PM from OLL fall Festival grounds to Dunedin high school parking lot. The shuttle is free and so much fun so make use of it!  It's your first fair ride of the event.
All proceeds benefit Our Lady of Lourdes Catholic School.
---
Order Tickets
Admission to the festival is free.
Pre-order online sale price ended at 11PM Oct. 10. Tickets can now be purchased at the event.
Pick-up your pre-sale purchases at the Volunteer Tent, next to the Flea Market. Booth open during festival hours throughout the festival.
Wristbands and tickets are good for all carnival rides.